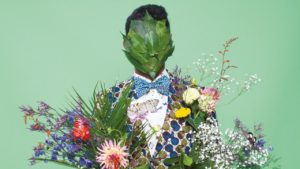 Each year, in places throughout the world, there are people who come together in celebration at the Earth Fair. In some places, as many as 60,000 people and more than 300 volunteers, come together at annual environmental fairs. If you have not yet visited an earth fair, perhaps this year should be the one that changes that fact.
What You Will See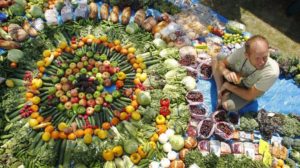 At most earth fairs, you will have the ability to learn and see all types of things. There are usually people associated with environmental organizations, governmental programs, and more. You will have the opportunity to purchase locally grown foods and find out how to start growing your own healthy foods. You can learn about different pet adoption services, wildlife preservation, products that you can use that are good for the environment and virtually any thing else that you may want to know a little more about. Each area that hosts an Earth Fair will have their own unique vendors and things to see. Some even have art galleries that are devoted to providing funds from their artwork profits.
Fun for the Family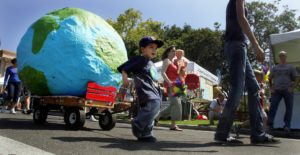 Kids are also welcome at the earth fair in most areas. While there, they can often get their face painted, find games to play, story tellers, and a lot of other hands on learning opportunities that are guaranteed to be fun. If that isn't enough, in most areas, you will also have the opportunity to watch live concerts and parades.
Take Part in the Events
Whether you have a large Earth Fair in your area or not, chances are good you will find something that will be similar nearby. There are a variety of earth day events throughout the country and you can always learn how to plant a tree and help it to grow to encourage a healthy environment for your future generations.